Living Downtown Denver (LoDo)
Moving to the metro Denver area? If so, you have made a fantastic choice. Those who live here understand that it is truly a privilege to live in Colorado and in the Mile High City area. Very few places in the country can rival Colorado's breathtaking natural beauty, excellent business opportunities, and amazing climate with more than 300 days of sunshine each year.

The metro Denver area is characterized by an extraordinary array of attractions and amenities, including zoos, spacious parks, all major professional sports teams, historical sites, and a variety of museums, aquariums, planetariums and much more.

Residents enjoy quality schools and universities both public and private. Quality healthcare facilities are in abundance, including some of the most acclaimed hospitals and research institutions in the nation.

Metro Denver is served by environmentally friendly Light Rail and other convenient transportation systems. Denver International Airport is regarded as one of the finest airports worldwide, and the region is a world leader in the aerospace industry.

Sports and recreational facilities are among the finest in the nation, and dining, shopping, entertainment, and cultural attractions are found throughout Denver and suburban communities. Likewise, the best skiing and destinations resorts on the planet are just a short drive away in Colorado's magnificent high country.

Real estate opportunities are as diverse as you'll find anywhere, from luxury penthouses, lofts, and condominiums in or near downtown, to magnificent mansions, bungalows, Victorians and more in Denver's historic neighborhoods.

Here are some fun facts that most people will not know, unless you're a devout trivia buff. Louis Ballast, who operated the Humpty Dumpty Barrel Drive-In in Denver, was the first person to trademark the cheeseburger.

Famous Rock and Roll band Led Zeppelin played their first show in America at the Denver Auditorium Arena on December 26, 1968.

Denver was rated as the healthiest city in the country for pets by Ralston Purina, ranking high in categories such as veterinarian to pet ratio and a low number of fleas.

Denver has the largest city park system in the nation, with 14,000 acres of mountain parks and 2,500 acres of natural areas.

Elvis Presley once flew in his private jet from Memphis to Denver's Stapleton Airport just for a sandwich. He ordered 22 Fool's Gold Loafs, a sandwich containing a jar of peanut

butter, a jar of grape jelly, and one pound of bacon, from the Colorado Gold Mine Company Steakhouse for him and his friends.
List of Zipcodes
| Zip Code | Zip Code Name | Zip Code Population |
| --- | --- | --- |
| 80202 | Denver | 18,988 |
Demographics
| | Zip Code | City | County | State | National |
| --- | --- | --- | --- | --- | --- |
| Population | 18,988 | 734,508 | 734,331 | 5,759,582 | 331,426,769 |
| Population Density | 16,956.1 | 4,794.0 | 4,799.5 | 55.5 | 93.8 |
| Percent Male | 54.0% | 50.0% | 50.0% | 49.0% | 49.0% |
| Percent Female | 46.0% | 50.0% | 50.0% | 51.0% | 51.0% |
| Median Age | 38.8 | 37.6 | 37.6 | 40.2 | 39.0 |
| People per Household | 1.4 | 2.2 | 2.2 | 2.8 | 2.6 |
| Median Household Income | $101,112 | $69,660 | $69,646 | $115,942 | $61,963 |
| Average Income per Capital | $97,259 | $45,195 | $45,172 | $50,725 | $33,235 |
Market Data
| | Zip Code | City | County | State | National |
| --- | --- | --- | --- | --- | --- |
| Median Sale Price | $578,500 | $485,000 | $485,000 | $425,100 | $277,796 |
| Median Age of Home | 28.0 | 56.0 | 56.0 | 39.0 | 49.0 |
| Homes Owned | 33.0% | 46.0% | 46.0% | 67.0% | 58.0% |
| Homes Rented | 51.0% | 46.0% | 46.0% | 23.0% | 31.0% |
| Homes Vacant | 15.0% | 7.0% | 7.0% | 4.0% | 11.0% |
Market Trend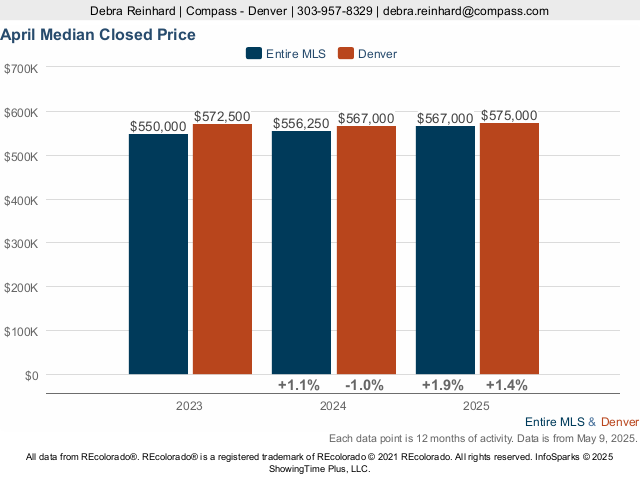 8 properties on market
Contact Us
RE/MAX Professionals
6020 Greenwood Plaza Boulevard
Greenwood Village, CO 80111, USA
Quality of Life
| | Zip Code | City | County | State | National |
| --- | --- | --- | --- | --- | --- |
| Cost of Living Index | 60.0 | 86.0 | 86.0 | 110.0 | 100.0 |
| Health Cost Index | 93.0 | 96.0 | 96.0 | 119.0 | 100.0 |
| Commute Time | 20.0 | 24.0 | 24.0 | 25.0 | 24.8 |
| Commuting by Bus | 19.0% | 9.0% | 9.0% | 1.2% | 2.1% |
| Commuting by Carpool | 8.0% | 14.0% | 14.0% | 11.0% | 13.5% |
| Commuting by Auto | 63.0% | 73.0% | 73.0% | 80.0% | 79.1% |
| Working at Home | 9.0% | 4.0% | 4.0% | 5.2% | 4.7% |
Walk Score®
Climate & Environment
| | Zip Code | City | County | State | National |
| --- | --- | --- | --- | --- | --- |
| January Average Low Temperature | 15.6 °F | 15.2 °F | 15.2 °F | 13.7 °F | 22.6 °F |
| July Average High Temperature | 88.3 °F | 88.0 °F | 88.0 °F | 77.5 °F | 86.1 °F |
| Annual Precipitation (inch) | 18 in. | 16 in. | 16 in. | 19 in. | 38 in. |
Schools & Education
Safety & Crime
Zip Code
City
County
State
National

Violent Crimes

Calculated annually per 100,000 residents

Assault
11.7
204.6
476.6
246.3
250.2
Murder
2.3
2.5
9.2
3.8
5.0
Rape
92.0
71.4
97.8
67.2
42.6
Robbery
3743
64.4
165.3
63.6
81.6

Property Crimes

Calculated annually per 100,000 residents

Burglary
873.1
347.5
544.2
348.4
340.5
Theft
937.5
1,840.0
2,473.0
1,858.3
1,549.5
Motor Vehicle Theft
619.3
603.4
726.3
384.0
219.9
Take a photo of this QR code
to keep this website details